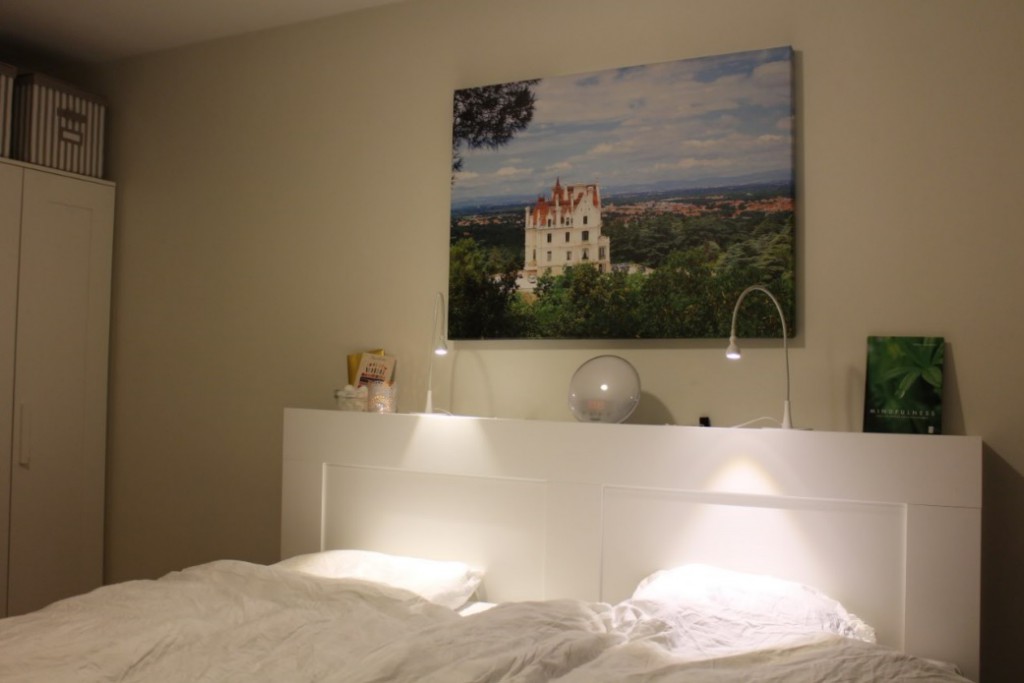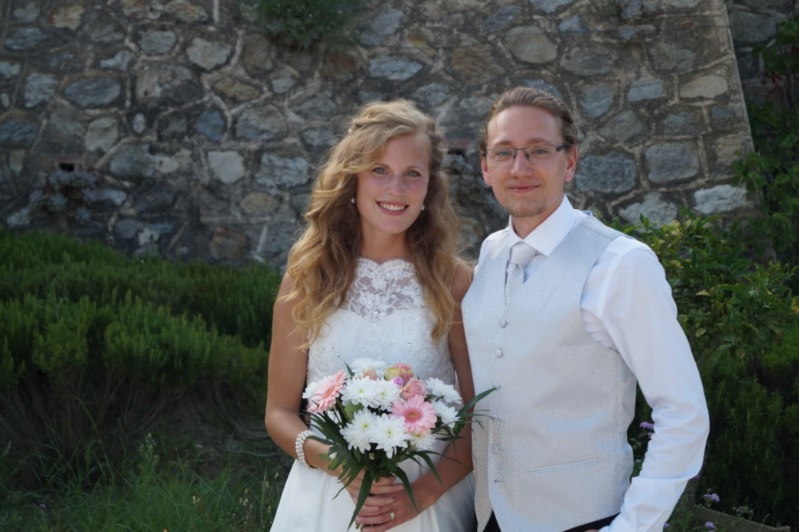 Vi har hängt upp en canvastavla i sovrummet på vårt eget sagoslott, från vårt sagolika bröllop. Det är ett foto som vi själva tog på Valmy när vi gifte oss. Vi har också ett litet bröllopsfoto som vi framkallade på en träkloss.

Idag har vi varit gifta i 1 underbart år!
Det firades med bio, popcorn och en mycket romantisk film (eller..?) Guardians of the Galaxy Vol. 2. Trevligt var det i alla fall, och efteråt blev det mys med sushi och tv-spel. En perfekt dag. Jag älskar dig något så enormt mycket min underbara man!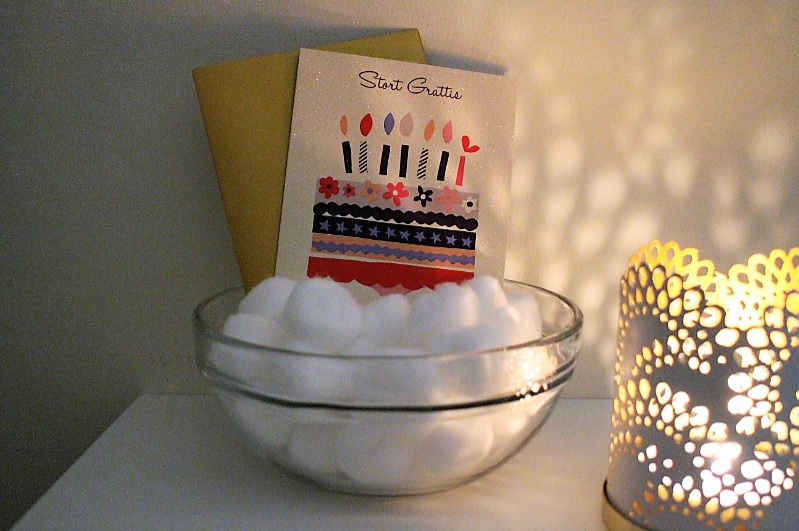 Vi fick ett kuvert som var fyllt med bomull, och ett grattiskort, från svärföräldrarna, som gratulerade oss på vår 1-åriga bröllopsdag.

…nu minns jag tillbaka och kollar på bilderna från när jag vi gifte oss…